Blog — Camcorder to Digital
Posted by Chloe Christine Allerton on
It's time to say goodbye to the old and welcome in the new and improved. VHS tapes are very quickly becoming obsolete. Preserve your memories for much longer by converting your old and precious tapes and memories into a more recent and updated format. When first released, videotapes were revolutionary. Allowing you to immortalise precious moments in film forever and be able to watch them back was a dream come true for many, but it quickly became obsolete and pushed out by newer technology. Fortunately, your old VHS tapes aren't lost! They can be saved and preserved for many years...
Posted by Ian Stewart on
VHS tapes were once a popular way to store memories and watch them with the family in the future. It became a tradition for them to gather in front of the TV and watch home videos of family milestones, such as baby's first steps or the wedding of Mum and Dad.
Let's take a look at VHS problems and why DVDs and MP4 recordings don't have the same issues.
Posted by Ian Stewart on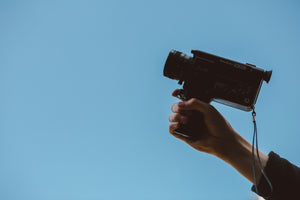 We understand! You don't want to lose your precious memories from your old camcorder tapes. So how do you go about transferring them to digital copies such as on DVD or USB?